Group Exercise Classes
Check out our range of group exercise classes and find one that will inspire you to achieve your health and fitness goals.
We offer a comprehensive weekly timetable of group exercise classes in our main studio catering for all fitness levels and requirements. Each class is just €2* for members and €10* for non members.
Select a class that suits you:
TOTAL BODY WORKOUT
This class is a high-energy, total-body workout that focuses on every muscle group at an intensity that will simultaneously improve your cardiovascular strength and endurance.
AQUA AEROBICS
All the benefit of land based aerobic exercise with the support of a pool environment.
ZUMBA
Ditch the workout, join the party! The Zumba class fuses hypnotic Latin rhythms and easy-to-follow moves to create a one-of-a-kind fitness program that will blow you away.
BUMS, LEGS AND TUMS
Designed to target those "problem" areas, strengthening the legs, buttocks and abdominal area.
BODYPUMP
Super barbell class that will sculpt, tone and strengthen your entire body, fast!
YOGA – HATHA
This class focuses on body alignment, posture and breathing to help gain strength of body and mind as well as improve flexibility.
PILATES
A calming class that will strengthen your core and help you gain improved postural awareness.
SPIN CYCLE
Ride from the shoreline to the hills in this journey that is designed to provide you with the optimum in fat burning and strength building. This ride will simulate varied terrain as you tackle rolling hills, sprints and other drills to give you a great interval workout. Come find the inspiration you've been looking for to help you achieve your personal goals! This class is for beginners as well as seasoned cyclists!
CARDIO BOX
A fusion of boxing, martial arts and aerobics usually done rhythmically to music. Offering an intense cross-training and total-body workout it utilizes the training routines.
* It is €2 per class for classes within your membership times and €10 outside of those times. The only class that non members cannot attend is the Aqua class.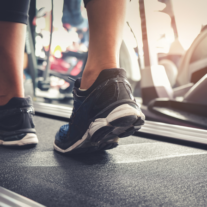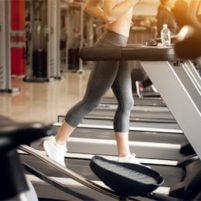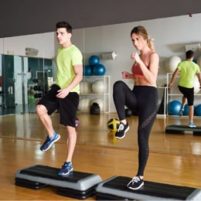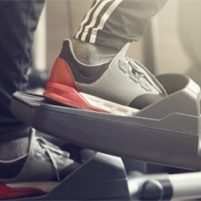 "I am at an age where I just want to be fit and healthy. Our Bodies are our responsibility, so start caring for your body and it will care for you. Eat clean and workout hard."